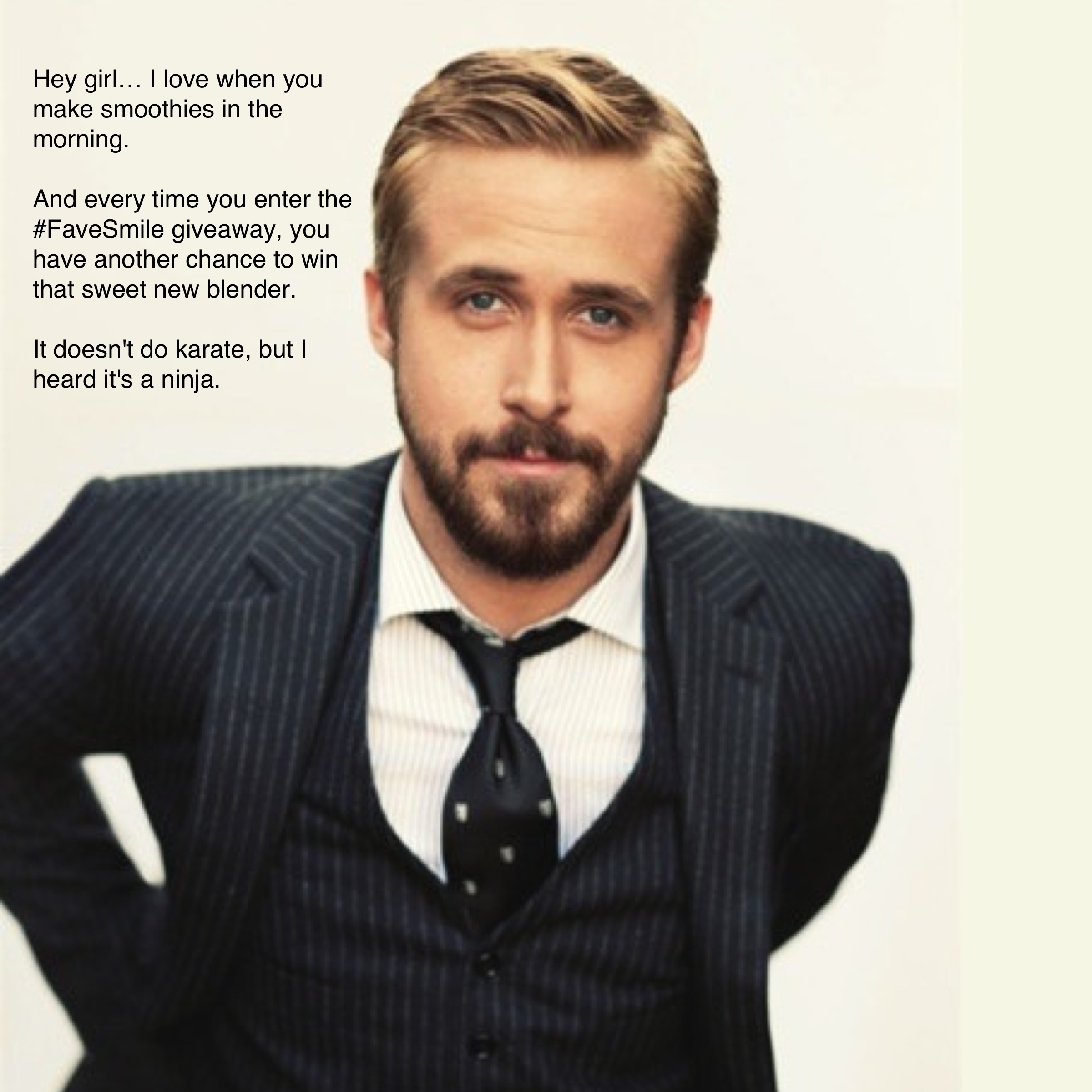 Yes! We're giving away a professional blender (enter below), but first...As you're preparing for the ultimate snack food fest, a.k.a. the super bowl, slip a smoothie into your pre-game breakfast.Try the the Kokomo Detox or the Apple Pie Smoothie.How-to Win This Sweet New Blender...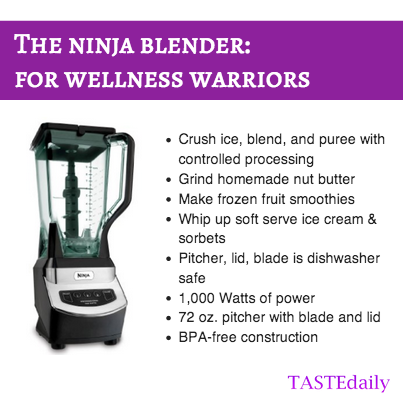 Enter The #FaveSmile Giveaway:Tell us about your favorite smile moment… Tweet your story and include the two hashtags #FaveSmile #3DWhiteSmile. Click here to tweet (and fill in the blank!).Enter as many times as you want before the end of the super bowl on Sunday night! Each eligible tweet will be entered to win (US residents only). Good luck! XO Oh, by the way
---
PS:
 OK, OK. Here's a REAL quote from Ryan Gosling:"I grew up in a family of strong women, and I owe any capacity I have to understand women to my mother and big sister."